UNDERSTANDING IS EASY.
We offer all important information about the eNet SMART HOME System.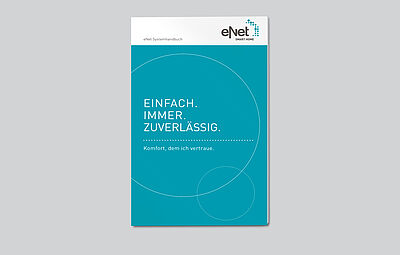 System manual
This manual provides comprehensive information about the technology, installation and operation of the eNet SMART HOME system.
Quick Start Guide connect
Here you will find step-by-step instructions to guide you through the eNet SMART HOME connect commissioning interface.